Boise Relocation Guide
Boise is one of the fastest growing cities in the state of Idaho, attracting tons of homebuyers and professionals for its high quality of life, phenomenal real estate, and much more. The city is filled with great amenities and outdoor activities, making it desirable for homebuyers of all kinds.
Moving to Boise might be one of the most exciting moves of your life. You'll fall in love with this city from the moment you first arrive. But, relocating to a new city can sometimes feel daunting. To make your move as stress-free as possible, here's a Boise relocation guide:
Fast Facts About Boise, ID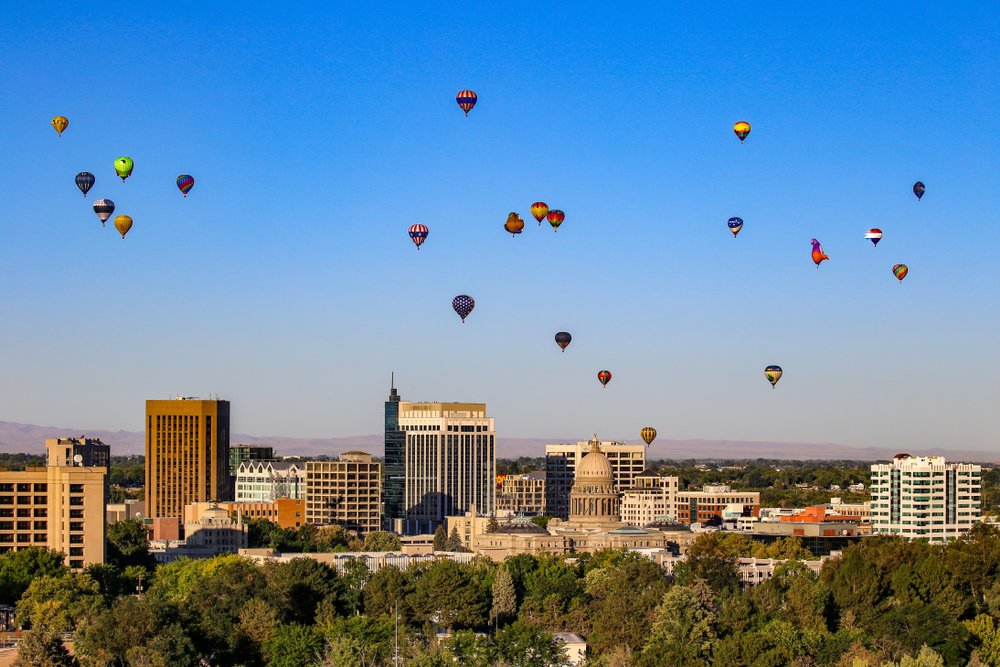 Population: 217,000 (2019)
Summer Average Weather: 92 degrees
Winter Average Weather: 40 degrees
Days of Sun Per Year: 206
Inches of Rain Per Year: 13
Inches of Snow Per Year: 18
Boise's Top Attractions
There are so many reasons why people from across the country choose to relocate to Boise. The city is jam packed with incredible attractions and outdoor activities, there are seemingly endless things to do. Here are the top attractions in Boise:
Boise Range
The Boise Range is the city's pride and joy. Not only does this range of the Rocky Mountains give residents phenomenal views, it offers unbeatable outdoor activities, like hiking, biking, and horseback riding.
One of the most popular hikes is Table Rock. This 3.7-mile hike is great for hikers of all skill levels. Visitors wind around mature trees and walk over rocky terrain. The summit has arguably one of the best views in the city as you can look over nearly the entirety of Treasure Valley.
There are plenty of spots along the Boise Range and its foothills where you can go for scenic strolls and ride exciting mountain bike trails. There are also dog parks and pathways where your pooch can play as well.
Boise River Greenbelt
The Boise River Greenbelt is a phenomenal walkway that connects many of the local municipalities. This 20-mile path begins in at Lucky Peak Dam in the east and ends around Eagle Road in the west. Along the way, visitors come across tons of riverside parks and playgrounds, like Ann Morrison Park, Willow Lane Park, and Kathryn Albertson Park.
The greenbelt is a great place to go rollerblading or biking as the paths are paved for most of the stretch. As you go along the path, you can enjoy the spectacular views of the water beside you.
If you want to learn more about the scenery and landscape, there are information posters every so often on the path. This is a great place to bring the whole family to get outdoors and stay active.
Bogus Basin
Located in the nearby mountain ranges, Bogus Basin is the city's nearest ski area. This hill offers incredible skiing and snowboarding during the winter months, as well as tubing and snowshoeing.
But the fun doesn't stop when the winter ends. Summertime brings plenty more activities for the whole family, like hiking, mountain biking, and horseback riding. There's even an alpine roller coaster that welcomes both kids and adults.
The chairlift runs during the summer months as well, bringing visitors to the top of the mountain to access great hiking trails at thousands of feet above sea level.
What makes this place so amazing is that it's all non-profit. All proceeds go back into the equipment, facilities, and education on the mountain.
Career Opportunities in Boise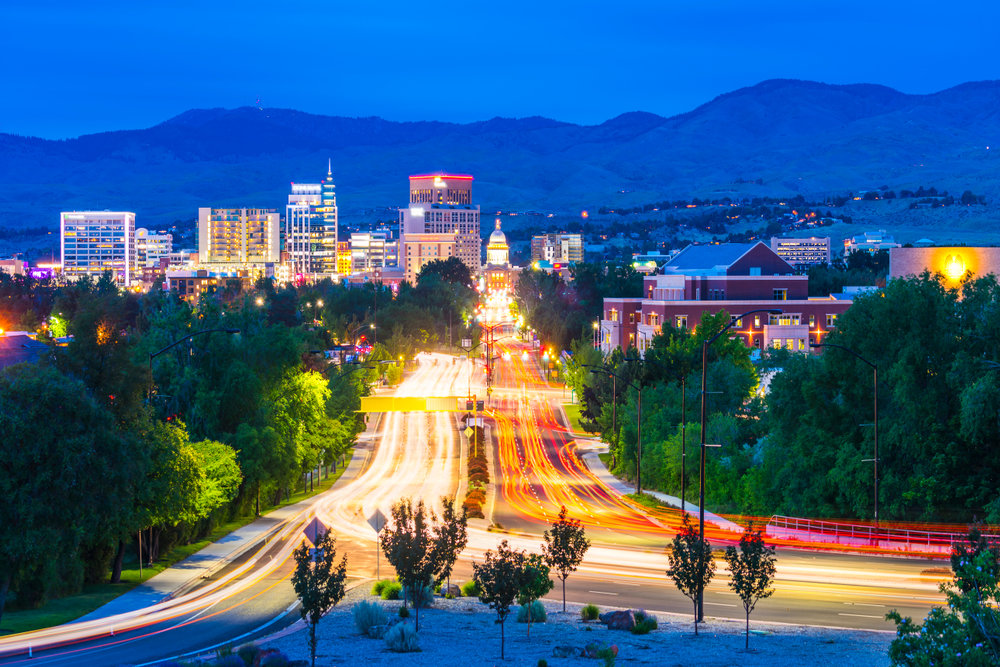 What attracts so many homebuyers and professionals to Boise is its thriving economy. The city offers a wide range of career opportunities in several industries, including manufacturing, retail, health care, and hospitality. But, one of the fastest growing industries in the city is in technology.
In recent years, Boise has become a powerhouse in the tech industry, driving tons of young professionals and talent industry workers to the city. Industry leading companies have made this city home to their head offices for its relatively low cost of living and high quality of life.
There are literally hundreds of tech companies in the Treasure Valley that employ local professionals of varying skill levels. One of the most prosperous companies in Boise is Clearwater Analytics who prides itself on its high-profile clients, like Google, Yahoo, and Cisco.
Other impressive companies and startups located in and around Boise include: MetaGeek, BlackBox, and RetroLux.
Featured Boise Communities
One of the hardest parts about moving to Boise is choosing where to live. The city has tons of phenomenal neighborhoods that suit all kinds of homebuyers. Whether you're wanting to live in a family-friendly community or a place close to mountains, Boise has what you're looking for. To help start your home search in Boise, check out these three fantastic communities:
Boise North End
The Boise North End is one of the most desirable communities in the city for its outstanding real estate and idyllic location near the Boise Bench foothills. Homes for sale in Boise North End range from modest, single-family homes to luxury estates. The most impressive homes in the neighborhood typically have high-end features, like swimming pools and outdoor living areas.
What makes this neighborhood highly sought-after is its long list of amenities and outdoor activities. Residents have unparalleled access to hiking and biking trails along the Boise Bench. There are also tons of parks and playgrounds in the nearby area, making this a great place for families.
Southeast Boise
Southeast Boise is an ideal neighborhood for first-time homebuyers and growing families. With a wide array of affordable homes, you truly can't go wrong in this neighborhood. Much of the real estate was built between the 1970s and early 2000s and most of the properties have large yards where kids can run around and play.
This community is near some of the city's best schools, so you can be sure your kids will get a prime education. There are also tons of restaurants and shopping centers in the community, making this an extremely convenient place to live.
South Boise
South Boise is known for its family-friendly neighborhoods where kids are often found playing down quiet streets and cul-de-sacs. This tree-lined community has incredible homes made for growing families. You can expect to find luxury properties that have top-of-the-line amenities, like laundry rooms, chef's kitchens, and spa-inspired bathrooms.
This community is fairly close to the downtown core, giving residents easy access to everything the city has to offer, like trendy eateries and large shopping centers. But you don't always have to rely on the downtown area for amenities. South Boise has a bunch of its own, like top-rated schools, restaurants, and shopping areas.
To learn more about relocating to Boise, talk to one of our local real estate agents at HomeRiver Realty. We're always happy to help!