Ammon
About Ammon
Nestled between the Ammon foothills and Idaho Falls, Ammon, Idaho is an idyllic suburban town with just over 15,000 residents. Although the city started small, its infrastructure boomed between 2000 and 2010, attracting more and more people to the city. Now, Ammon is highly desirable among homebuyers, not only for its amazing quality of life and job market, but for its phenomenal real estate. Homes for sale in Ammon offer reasonably priced homes relative to those in Idaho Falls. Although there are plenty of ranchers on the market, much of Ammon real estate consists of new-construction homes built in traditional and craftsman style architecture.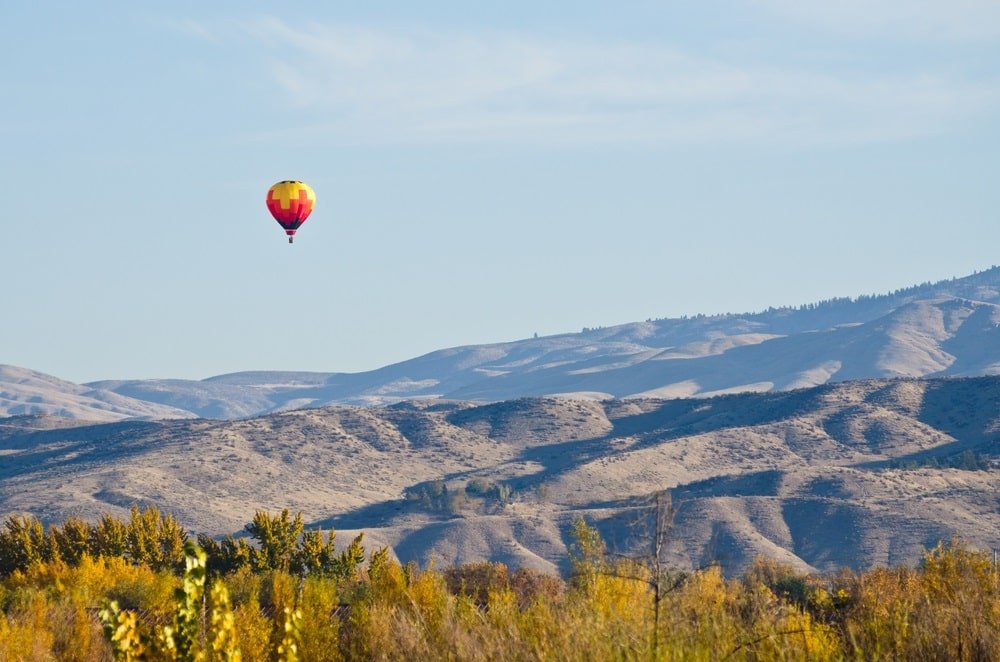 Ammon Real Estate Listings
Visit our home finder page to get new listings that meet your needs sent to your inbox the moment they hit the market.
Explore Ammon Real Estate
Ammon real estate is popular among all types of homebuyers for its diversity of homes. The median home price in Ammon is around $250,000, making it an attainable market for first-time homebuyers and growing families.
Since Ammon's infrastructure and economy boomed between 2000 and 2010, much of the real estate was built during this time. So, it's common to find new community developments that offer craftsman and traditional style homes. These homes have tons of modern amenities that make family living extremely convenient.
It's easy to find new-construction homes that have four to five bedrooms, which give families plenty of space to grow. The master suites in these homes are by far the most impressive, with walk-in closets and spa-like bathrooms. They're sure to become your personal oasis.
The best part about buying in these new development communities is that you can oftentimes invest in homes that are not yet complete, giving you complete control over the home features. As a buyer, you can work with the developer to choose details, like carpeting, cabinetry, and paint, which means you can completely customize your home.
Ammon real estate also has plenty of undeveloped lots on the market, allowing buyers to build the home of their dreams. These lots can be found on either farmland or in developing communities.
In addition to the new-builds, there are homes for sale in Ammon are built before the 1990s, giving them unbeatable charm and character. These homes are typically single-level ranchers, and have open-concept living spaces and eat-in kitchens. Homebuyers are attracted to these homes because of their phenomenal properties. Typically, older homes have expansive backyards where children can run around and play in the summertime.
Ammon, Idaho Lifestyle and Amenities
Ammon, Idaho is a lovely town located 15-minutes east of Idaho Falls in Bonneville County. The city was founded in 1888 by members of The Church of Jesus Christ of Latter-Day Saints. It soon became an agricultural center for the area, then the home of several general stores.
Ammon remained a fairly small town until the 1990s, when the town had a construction and development boom. Between the years 2000 and 2010, Ammon grew by 123.3%, making it one of the fastest growing cities in Idaho over this time period.
Part of the reason why the city grew in size during this time is because people saw that the city offers a quiet, residential lifestyle, reasonably-priced housing, and a strong job market. To this day, these factors are what characterize the city.
Now, growing families are attracted to this area because of its vast amount of amenities, like top-rated public schools. Some of these amazing schools include:
Ammon Elementary School
Mountain Valley Elementary School
Sandcreek Middle School
Hillcrest High School
The other great thing about Ammon is its community parks. The city is peppered with parks and playgrounds, so children always have the opportunity to get out and play. One of the most popular parks in the area is McCowin Park. This place offer 18 acres of green space where community members can enjoy the outdoors. There is also an impressive playground for children.
Other popular parks among community members include Peterson Park, where you can find a fantastic playground, and Woodland Hills Park, where you can go for a walk or bike ride in a natural setting.
Ammon is an extremely convenient place for families because of its local amenities, like shopping centers and eateries. You can find strips of shopping centers along S 25th E.
If you're in love with what you've read so far, contact Home River Realty to find out even more!