Idaho Falls
About Idaho Falls
As one of the largest cities in Idaho, Idaho Falls has a vibrant culture and a thriving economy. Once known for its cattle farming, the city is now a major commercial and healthcare hub for eastern Idaho and parts of Montana and Wyoming. When you invest in Idaho Falls real estate, you're in the center of the action. Homes for sale in Idaho Falls can be found anywhere from the historic downtown core to family-friendly neighborhoods. Learn more about everything Idaho Falls has to offer.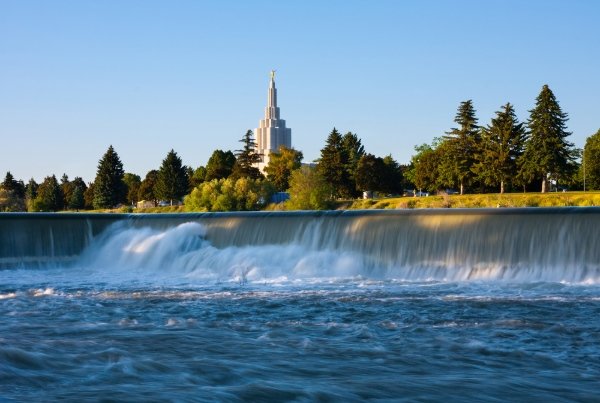 Idaho Falls Real Estate Listings
If you want new homes for sale in Idaho Falls sent straight to your inbox as soon as they hit the market, register for free with HomeRiver Realty. Not only can members receive this email service, but they can also save their favorite listings and searches for future visits to the site.
Discover Idaho Falls Real Estate
Idaho Falls real estate is widely diverse, offering anything from new-construction single-family homes to character bungalows. No matter what style of home you're on the market for, you're bound to find something that fits for you.
Many of the homes for sale in Idaho Falls are new-builds located in family-centric neighborhoods, near parks and playgrounds. These homes are built in attractive traditional architecture, oftentimes with stone or stucco exteriors. You'll be impressed by these homes from the moment you first lay eyes on them, with their manicured lawns and professional landscaping.
New-builds in Idaho Falls cater to all types of homebuyers, from growing families to young professionals. Homes range in size and price, so whether you're looking for a two-bedroom rancher or six-bedroom home, you'll be able to find what you're looking for.
The best part about homes in this area is their sheer amount of space. The first thing you'll notice when walking into them is their open-concept living areas that make the interiors feel open and bright. Each room flows seamlessly into the next, creating a sense of flow.
Oftentimes, homes have large, eat-in kitchens that are made for family living. They typically have spacious countertops that make preparing lunches and dinners as easy as pie. You can expect newer homes to have top-of-the-line appliances and top-quality countertops.
In addition to the new-construction homes for sale in Idaho Falls are the character homes located near the historic downtown core. Plenty of the homes in this area were built before the 1950s, giving them unbeatable charm. Typically, many of these homes have retained their original features, like hardwood flooring and archways between rooms.
Although these homes boast many of their original features, you can expect them to have updated amenities, like new bathrooms and kitchens.
Idaho Falls Lifestyle and Amenities
Located 4-hours east of Boise, Idaho Falls is the largest city in eastern Idaho. In fact, it's known as the commercial, retail, and healthcare hub of the east, servicing not only locals, but those from western Wyoming and southern Montana.
Idaho Falls was once a small farming town, but now has a thriving economy with industries such as healthcare and social assistance, retail trade, manufacturing, and technical services. There are also plenty of opportunities in fields such as education, business, and mining.
Tons of people move to Idaho Falls because of its education institutions. The College of Eastern Idaho is a highly-regarded school, attracting students from across the nation.
Idaho Falls has a rich history that dates back all the way to 1863. You can learn more about this history at the Museum of Idaho which has local history exhibits. You can also experience the history of the city by simply strolling through the downtown core. There are several blocks of the original townsite of Idaho Falls. The architecture in this part of town is absolutely stunning.
Parks and Recreation
What makes Idaho Falls such an attractive place to live is all of the community amenities. One of the most popular amenities is the River Walk that follows the embankment of the Snake River. This is a great place to go biking and running as it has beautiful views of the water.
There are tons of local parks and playgrounds peppered throughout Idaho Falls neighborhoods, making it a great place for young families. One of the most popular parks in the city is Russell Freeman Park. There is a large playground and picnic area, as well as grassy fields and sports facilities.
The Idaho Falls Zoo at Tautphaus Park is another highly-enjoyed spot for children. Here, you can find penguins, tigers, and monkeys, among other things. There is also a petting zoo where kids can interact with the animals.
For more information about the Idaho Falls real estate market and how to schedule a showing of one of the many great homes for sale in Idaho Falls, please contact HomeRiver Realty today.