Rigby
About Rigby
Located at the midpoint between Rexburg and Idaho Falls, Rigby is a small, rural town on the Snake River. Much of the population is of Mormon faith, so there are plenty of temples located in the nearby area. Homes for sale in Rigby are popular among growing families and first-time buyers because of their relatively low prices and large living spaces. Much of Rigby real estate consist of single-family homes that are traditional in style. Learn more about everything this wonderful city has to offer below.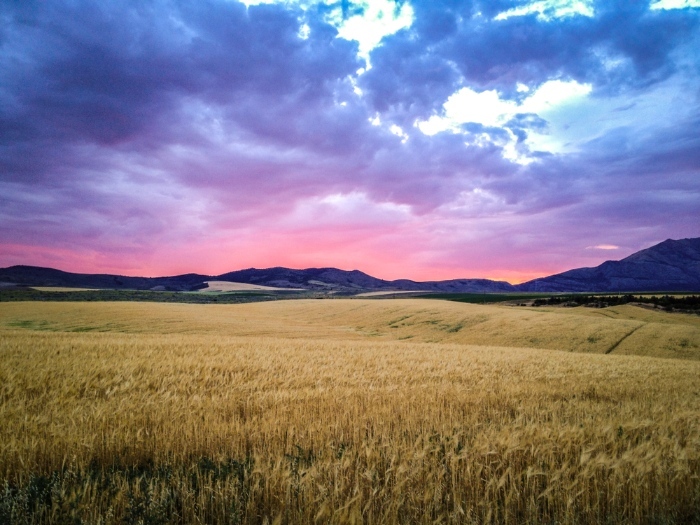 Browse Rigby Real Estate Listings
If you'd like to have new homes for sale in Rigby sent straight to your inbox as soon as they hit the market, register for free with HomeRiver Realty. Not only can members receive this email service, but they can also save their favorite listings and searches for future visits to the site.
Discover Rigby Real Estate
Rigby real estate is highly sought-after by growing families and first-time homebuyers. Homes in this area are on average less expensive than those in Idaho Falls, making them a great choice for buyers who are shopping with a budget.
Most homes for sale in Rigby are built with traditional architecture and have brick or stucco exteriors. The best part about the homes here is the lot size. Typically, properties are large and offer expansive front and backyards. It's common to find homes set on nearly an acre of land.
Oftentimes, homes in this area cater to growing families. They have spacious, open-concept living rooms and eat-in kitchens where families can gather for dinner and entertainment. The kitchens in these homes are made for cooking gourmet meals, with their huge countertops and top-end appliances. They will reignite your love for cooking.
You can expect many properties to have three or more bedrooms and bathrooms, giving everyone in the household plenty of space for themselves. Although each room in the homes are outfitted with great amenities, like large closets, the master suites are the best in the house. They typically have walk-in closets and ensuite bathrooms, which give you the ultimate convenience.
The best part about the homes in Rigby are their large backyard living spaces. Homes usually have decks and patios where you can entertain during the summer months. Homeowners typically outfit the patios with lounge furniture and barbecues.
The backyards are best for young children who love to run around and play. Plus, there's almost always enough space to set up a playground or swimming pool for them to enjoy.
With such a broad diversity of homes on the market, there's so much to love about Rigby real estate. Learn more about what makes this town so amazing.
Rigby, ID Lifestyle and Amenities
Rigby, Idaho is a small town of around 4,000 people, located between the two larger cities of Idaho Falls and Rexburg. Since the town is quaint, most residents commute to the larger cities for work in governmental positions.
Since Rigby has a large body of people of faith, it's known as the center for the Idaho branch of the Mormon culture. Although, there are more faiths, including the Church of Jesus Christ of Latter-Day Saints, Baptist, Presbyterian, and Lutheran. The city is home to several temples and churches.
Unlike many small towns in Idaho, Rigby has a young population averaging at 27 years of age. This youthfulness certainly brings vibrancy to the community. As a result, the city has several elementary school, as well as a middle and high school.
What attracts so many people to the area is its natural beauty. The city is cradled by the Snake River, so the land has lazy streams and creeks that runs through it. Although the closest national parks are not, in fact, very close, Rigby acts as a type of gateway to Yellowstone National Park and the Grand Tetons. Many travellers stop by the town to rest before continuing on.
The inventor Philo Taylor Farmsworth puts Rigby on the map for being the town he drew up his first blueprints of the television. He later invented the vacuum tube television. Some of his original inventions were displayed at the local highschool before getting moved elsewhere. Since Farmsworth is such a major part of the town, there's a Farmsworth TV and Pioneer Museum.
Parks and Recreation
Although the city is small, there is still a fair amount of parks and recreational sites in the nearby area. Rigby City Park is a local park where events are held throughout the summer. A popular event is the show car event where locals show off their classic vehicles. Other local parks include:
The city also hosts a Festival of Trees where people can get together to participate in a charitable silent auction. This event occurs every winter.
For more information about the Rigby real estate market and how to schedule a showing of one of the many great homes for sale in Rigby, please contact HomeRiver Realty today.